BALTIMORE — Looking at Melissa Hancock's phone, it's clear she's into saving money. On every screen, there's an app for a different retailer. She gets points, discounts, and cash back for things like shopping, buying lottery tickets, even walking.
"The Walgreens app, you can link that to your Fitbit or your Apple Watch and you can get points, gift certificates at Dick's Sporting Goods and things to that nature pretty much for just walking your steps per day," said Hancock, a mom in Bowleys Quarters.
And while it can be time-consuming, the savings from all of these apps add up. Hancock estimates she's made anywhere from $200-$500 in the last two years. One of her favorite apps has been Fetch Rewards, an app that rewards you for grocery shopping.
"This one, you can just scan any receipt, it doesn't have to be linked through your credit card, you can just do it after the fact, they don't need any personal information," Hancock said.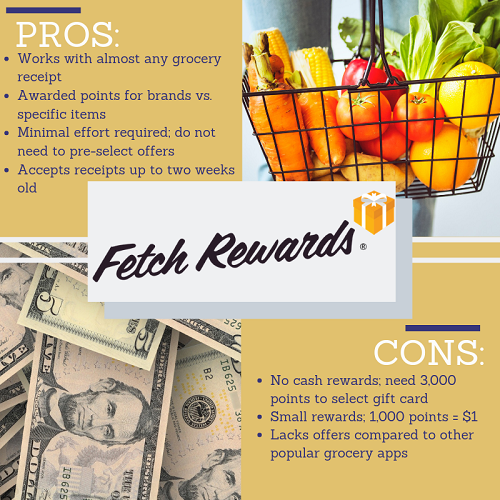 Other cash back apps:
The app sells the data from your receipt to companies for market research. Brands also hope by offering bonus points on the app, shoppers will be more likely to purchase their product.
Fetch Rewards says it'll accept almost any grocery receipt from the last two weeks. And unlike other grocery apps, such as Ibotta, Fetch Rewards gives points based on brand and not specific items from certain stores.
"And after you get so many points, you get gift cards like Dunkin' Donuts, AMC movies, you get all different gift certificates just for using receipts that you throw away," said Hancock.
Fetch Rewards does not offer cash back but rather points that can go toward sweepstakes or gift cards. One thousand points is equivalent to $1 in gift cards. You can select a gift card once you have 3,000+ points.
Using the app, Hancock's made about $100 that she's put towards AMC gift cards or something for her son. And what she can't get with Fetch Rewards, she has plenty of other apps to try.
"You can scan your lottery tickets that you're not winning, and you can get prizes. They have really good prizes on the Maryland Lottery," said Hancock. "And I have CVS. Just for scanning so many prescriptions, they'll give you a $5 gift card."
All week on Good Morning Maryland, WMAR-2 News Mallory Sofastaii has reported on different cash back apps that pay for everyday tasks like pumping gas, shopping online, even walking. To see her stories and hear from local people who have earned anywhere from $500 - $900, click here.