ANNAPOLIS, Md — Anne Arundel County is now in Phase 2A of their vaccination roll out, putting them in line with the state.
This means residents 60 and over, health care professionals, those with compromised immune systems, and front-line essential workers are all eligible for a free vaccine.
Going forward, here's the timeline.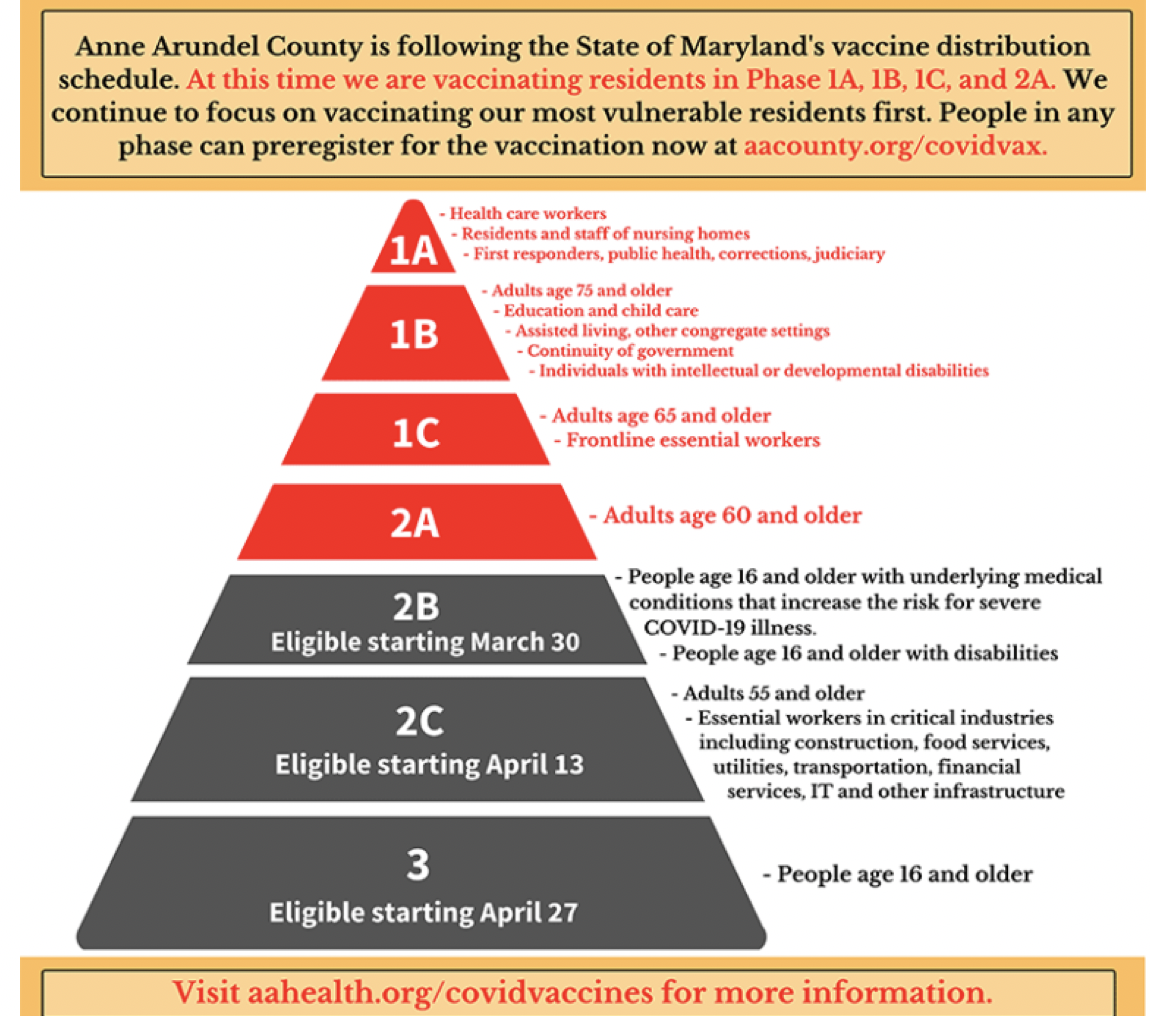 To get a vaccination in the county, register here. Once eligible, you will receive an email to select a preferred day and location for a vaccination. Another email will then be sent to schedule an appointment.