BEL AIR, Md. — Two people are dead, including a 7-year-old boy, and six other people are injured after a 12-car crash in Bel Air Monday morning, according to the Maryland State Police.
Police say around 7 a.m. a tractor-trailer driven by 49-year-old Carloo Watson was traveling south on Route 24 when for unknown reasons it failed to stop or slow down, causing it to collide into numerous cars. According to a preliminary investigation, traffic was backed up prior to the truck crashing into the cars.
Police say the truck finally came to a stop at Ring Factory Road and then caught on fire along with two other cars that were pinned under it.
According to WMAR-2 News reporters on the scene, the tractor-trailer is a ShopRite truck.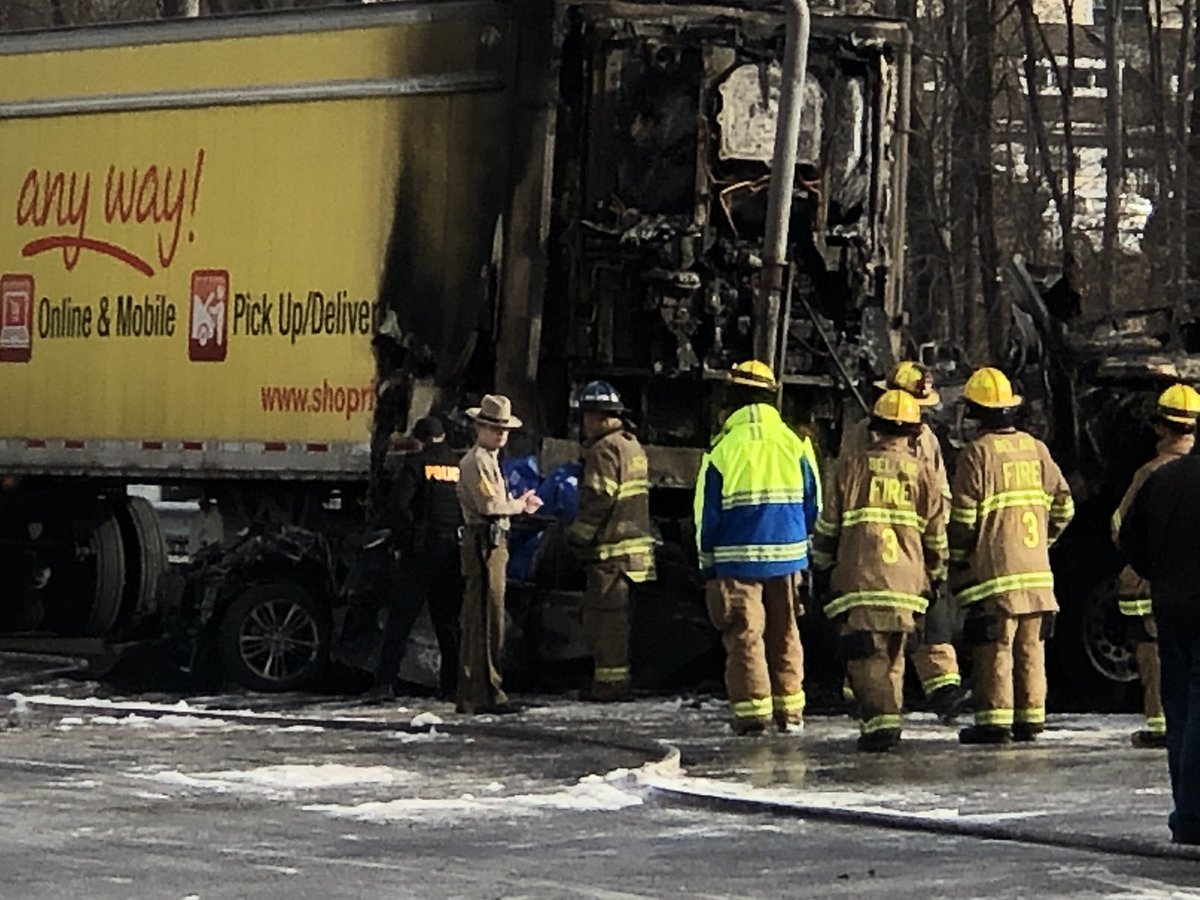 Police say it's too soon to tell why Watson didn't stop as he approached the stopped traffic.
At this time, two people are dead and six were sent to local hospitals because of this crash. Two were sent to Johns Hopkins Bayview, two to Shock Trauma, and two to Upper Chesapeake Medical Center.
The two people who died have been identified as 7-year-old Tripp Johnson from Joppa and 65-year-old Andrew Klein from Forest Hill. The other people who have been hospitalized because of the crash are 54-year-old Ubaldo Juarez of Bel Air, 57-year-old Sharon Sexton of Forest Hill, and 30-year-old Megan Fulley of Joppa. The remaining three people injured have not been identified at this time.
Harford County Public School officials released a statement sharing their sentiments on the passing of 7-year-old Tripp Johnson who was a student at William Paca/Old Post Road Elementary School. Johnson was also a football player for the Joppatowne Seahawks.
It is with great sadness that we share the tragic passing of one of our school community. Tripp Johnson was a second grade student at William Paca/Old Post Road Elementary School where students and staff who knew him will continue to celebrate his cheerful personality. It is very difficult for all of us to face the death of a young person; a support team of psychologists, counselors, and pupil personnel workers have joined the staff at William Paca/Old Post Road Elementary school to support students and staff through this difficult time. We ask for the community's continued understanding and respect as we grieve this tragic loss
ShopRite also shared a statement regarding the crash and the passing of one of their own. Andrew Klein was the second victim who lost his life in the crash. Klein was well-known by the Harford County community as the President of Klein's Family Markets which is part of the ShopRite family.
MORE: Philanthropic icon Andy Klein killed in Harford County crash
We are shocked and saddened to learn about the tragic accident that took place in Maryland today and claimed two precious lives, including an eight year old boy and our own beloved ShopRite family member Andrew Klein, President of Klein's Family Markets. Our hearts grieve with both families, and on behalf of the Klein family, we ask that the media and those seeking to express their condolences respect the family's privacy at this time. We are cooperating fully with the police, and because this is an active accident investigation, we cannot provide further comment
The crash closed all lanes on MD 24 between Plumtree Road and Marketplace Drive for several hours.
If you'd like to help to Tripp Johnson's family, Black Eyed Suzies in Harford County will donate 20% of their sales to them Thursday. You can also contribute a separate donation.
Click below to see more pictures from the scene:

There's a strong smell of gas in the air and you can see where firefighters sprayed foam following the fiery crash on Rt 24/Vietnam Vets Mem Hwy at Ring Factory Rd outside Bel Air in Harford County @WMAR2News pic.twitter.com/tbdAtaVJjB

— Mark Roper (@MarkRoperTV) March 11, 2019