BALTIMORE — Most of the country is cheering for the Kansas City Chiefs in this Sunday's Super Bowl against the Tampa Bay Buccaneers, at least according to Twitter.
So whose side is Maryland on?
Well, based off geo-tagged data on more that 200,000 tweets it appears Maryland is pulling for Kansas City.
Right now 33 states are hoping for a Chiefs victory as opposed to 17 for the Bucs.
Take a look at the breakdown of this map, put together by BetOnline.AG.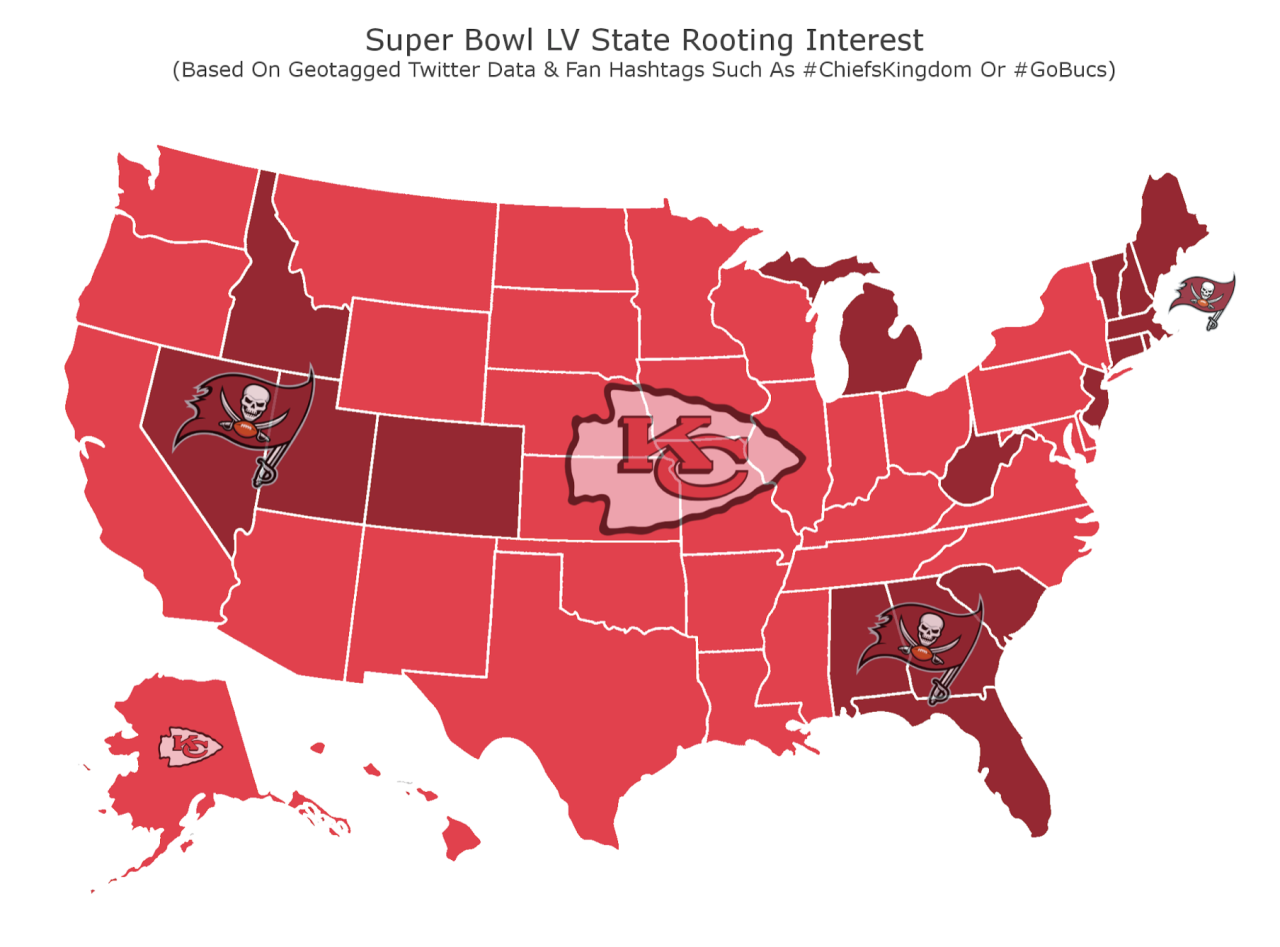 Geo-tagging goes by trends, the exact location of where a tweet was sent out, places mentioned in a tweet, and where a profile is based.