BALTIMORE — The ATF has released surveillance photos of five suspects wanted in connection to an arson at the First National Bank in downtown Baltimore, earlier this year.
It happened on May 31 around 12:45 am at 300 E. Lombard Street, during a time of nationwide protests and rioting.
At least one suspect broke into the bank and set it on fire, while others damaged and vandalized the outside of the building.
RELATED: ATF looking for Baltimore bank arsonist, Delaware gun shop burglars
Below are photos of the five suspects believed to be responsible.
The ATF is offering a $5000 reward for information leading to their arrest and conviction.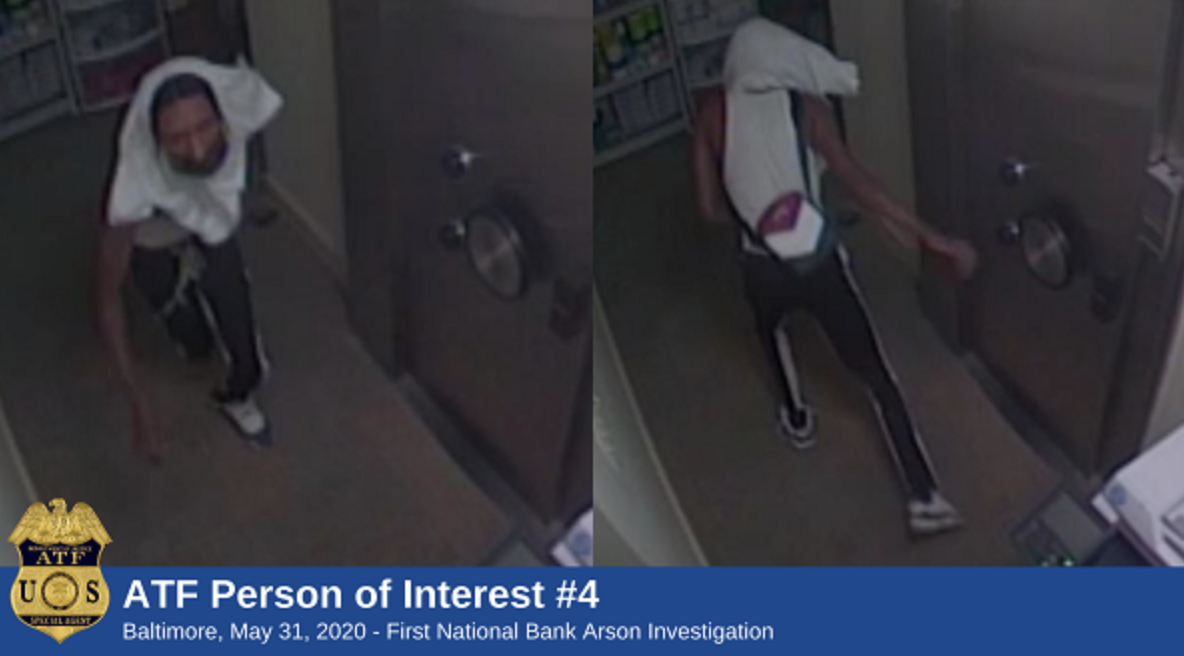 Call 888-283-8477 or send an email to ATFTips@atf.gov with information.